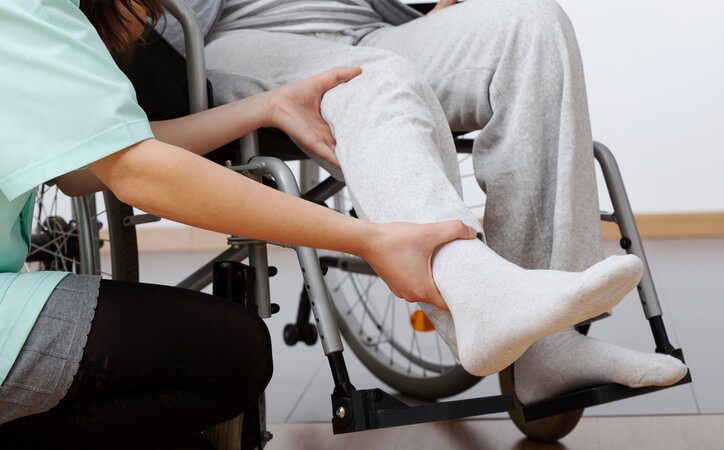 Personal Injury Assessment (Orthopaedic)
One of the UK's most respected orthopaedic surgeons, John Mackinnon meets clients at their choice of four UK clinics, carrying out an in-depth orthopaedic assessment.
Appointments with Mr Mackinnon typically take place 4-6 weeks after a client's initial instruction to HKA, and his orthopaedic report will be based on a detailed clinical examination, with reference to medical history and radiographic evidence. When appropriate, the orthopaedic assessment may also be accompanied by a psychological assessment.
The HKA Process
Introducing our streamlined four-step approach to medico legal services
2. We arrange expert witness appointment

3. Expert witness produces psychological/orthopaedic report

4. We send you the psychological/orthopaedic report
HKA Process and Benefits
The HKA Charter
Serving you, serving justice
HKA understands the time pressures and personal concerns involved in the medico legal process. Our highly trained in-house staff, independent expert psychologists and orthopaedic surgeons are dedicated to streamlined service and high-quality psychological and orthopaedic assessments, helping solicitors, agencies and individuals towards the right result.
Read more
The HKA Quality Guarantee
A dynamic in-house staff of 26, dedicated to personal service
Medico legal instructions processed in-house within 24 hours
Clinical psychologist and orthopaedic appointments confirmed within five days
Clients typically seen by expert witness within 4-6 weeks of instruction
Select an independent expert witness from our register of 42 experts
Experts assessments performed at 130 UK clinics in England and Wales.
Every clinical psychologist held to the highest HCPC/BPS standards
Our orthopaedic surgeon held to the highest GMC standards
Orthopaedic and psychological reports delivered two weeks after appointment
Latest from our article library